Back to Projects
2019 Grand Design 28BH
Heavy-Duty Power System for Full-Time Family Fifth Wheel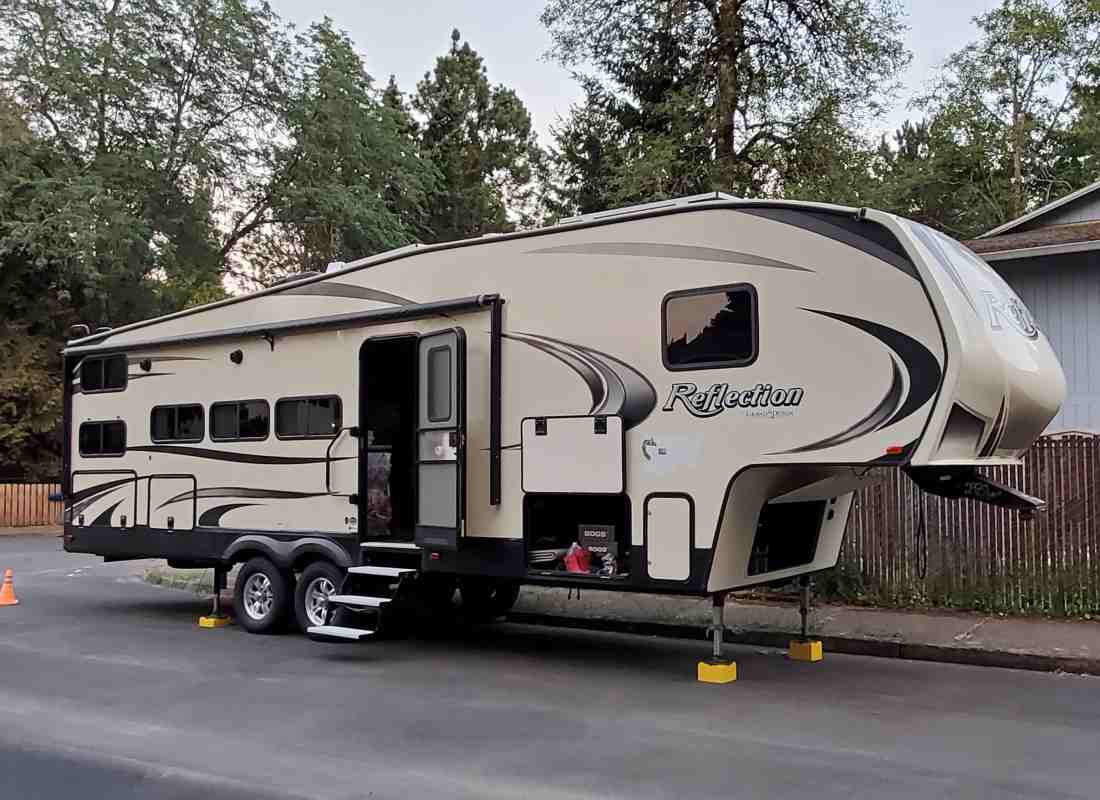 Gallery: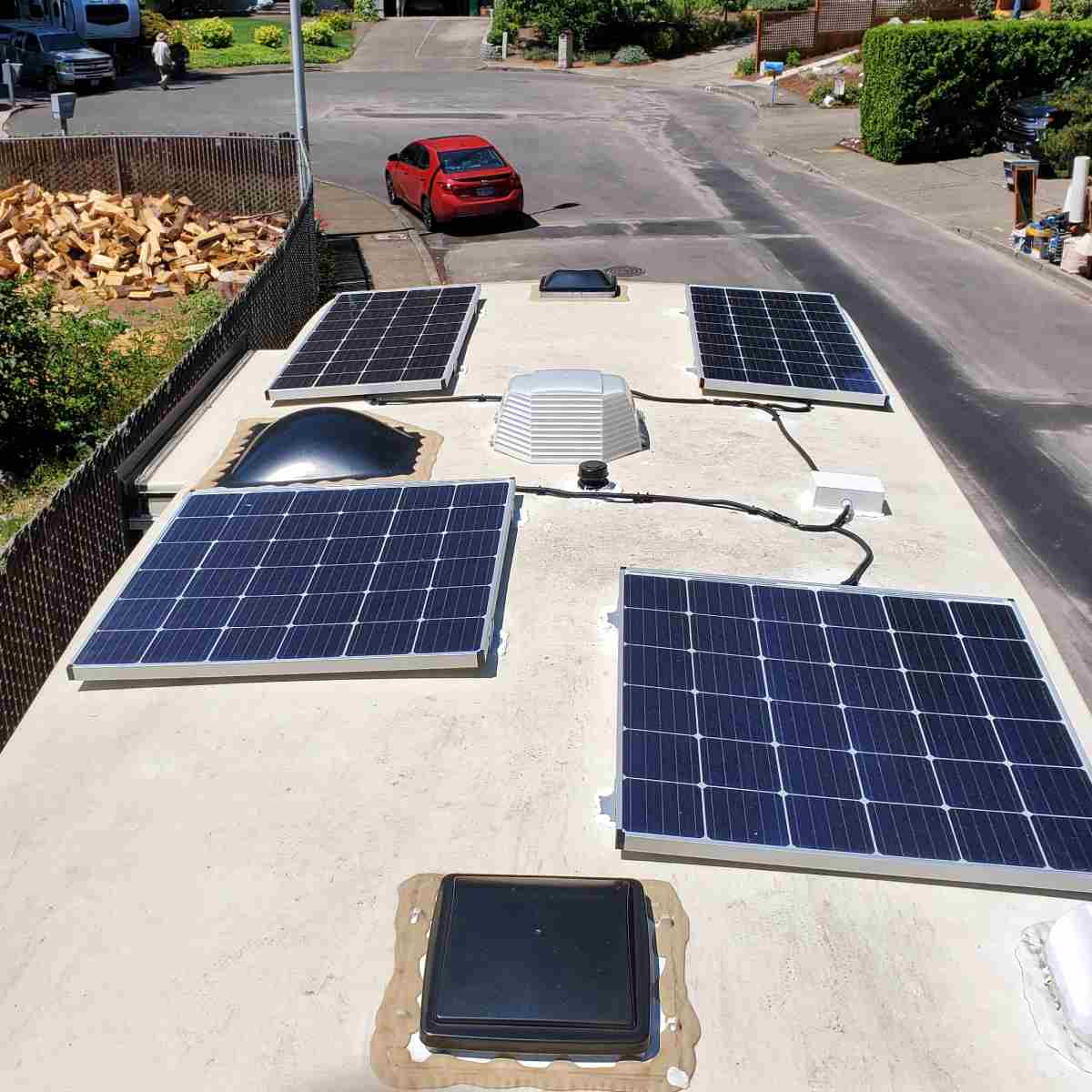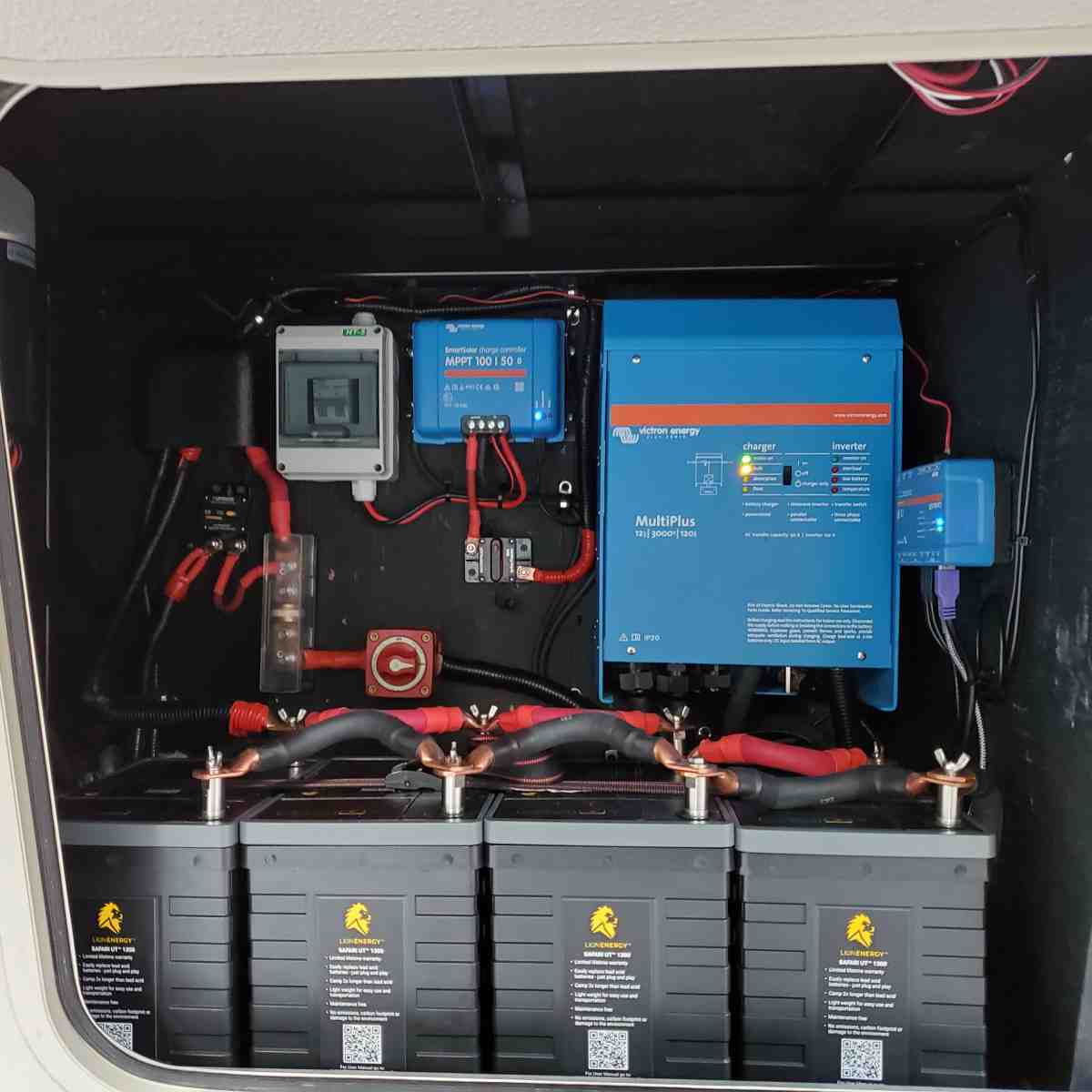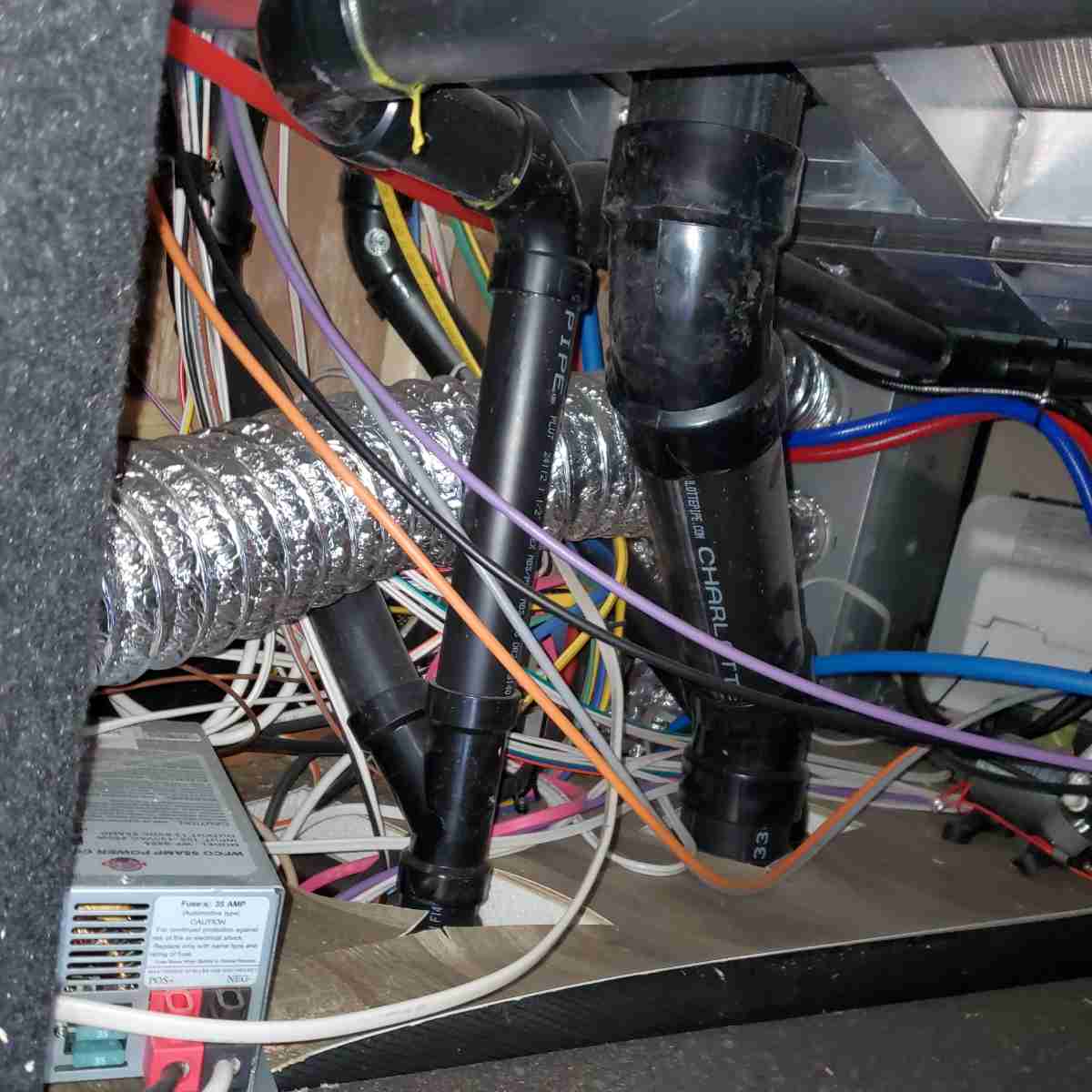 Client Wanted
Major off-grid power for a family of four living full-time in a large fifth wheel with 50-amp service
Existing System
50-amp service
Conventional 200 Ah lead-acid (AGM) battery bank
No generator and no inverter for off-grid AC power
What We Did
Designed a system for the large front bay, leaving as much storage as possible
Added a divider and grouped the main components together in the front bay, including the four compact batteries in front with a polycarbonate cover and battery heating pad with accessible switch
Fabricated and installed a manual transfer selector for full electrical panel use when not plugged into 50 power
Installed four 170-watt Zamp panels on the roof
Connected the new DC system to the existing electrical panel, creating a heavy-duty power system built from top-line components, breakers and oversized wiring to increase reliability for long-term full-time life on the move
Main Components
Victron MultiPlus 3000-watt inverter, Victron MPPT charge controller, Zamp panels, 4 x Li-on Energy LiFeP04 batteries; added battery heating along with a polycarbonate cover with heating pad on/off switch
We loved working with Todd! He knows his stuff and took the time to design the right solar set-up for our needs. Unlike most other solar installers, Todd was willing to use some components, like the batteries, that we wanted to supply, rather than insisting on using his own through his own distributers. That said, his collaboration with AM Solar was a plus as they are one of the better solar distributers around and we got most of our components from them other than the panels. I can't recommend Todd at RV Solar Installs enough!
—Anthony + Nicole
Back to Projects